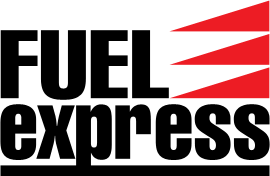 FAQ
Frequently Asked Questions
Where can I buy Fuel Express branded products?
Murco Petrol Forecourts
Total Petrol Forecourts
One Stop Convenience Stores
Many Independent Forecourt Operators
Wye Vale Garden Centres
Many Independent Convenience Stores
Also, see our Where To Buy page for more options.
Where can I obtain a product COSSH data sheet?
COSHH sheets are available to download from our product information pages or on request.
How can I minimise the effect of seasonal stocking on my business?
Fuel Express run a seasonal rotation service. For certain customers this will mean that seasonal stock effects are minimised by a changeover service. Call our sales team for more information.
Can Fuel Express service retailing business across the country?
Yes, through our regional distribution network we are happy to supply your business across the UK, call us for more information.
I am interested in retailing gas cylinders, can you help?
Fuel Express are an approved Calor distributor and Calor gas supplier. We are able to offer a complete service which includes site survey, health & safety issues, cages and pricing guides. Contact us, to find out more and receive a site review.
Are there fuel products Fuel Express cannot supply?
No, you will find a complete range of products in our portfolio and we are always on the look-out for new opportunities. Why not give us a call on 01924 375577?
Can Fuel Express provide a solid fuel for smokeless areas?
Of course we can. 'Blaze' is our premium smokeless fuel, a briquette manufactured from anthracite. 'Blaze' is available in 10 & 20kg prepacks.
Will you support my business?
Our motivated and flexible sales teams will be able to look after all your retailing business needs, either personally or over the telephone. Give us a try, we are ready to help!
Do Fuel Express only want to supply national customers?
Absolutely not! Though we do indeed provide product for retailer groups across the UK and we value that business hugely, we are adamant that the independent retailer is just as important a part of our client profile. Whichever sector your business is in we can provide a prompt and dedicated service.